We serve a multitude of professional services organizations, including law, architectural, marketing, consulting and realtor firms, among others. We are committed to staying well-informed of industry-specific regulations and trends that affect your professional and personal goals, so we can proactively communicate with you to conquer future challenges. Our thought leadership will give you the insights needed to make better business decisions for your organization, while always considering the impact on your financial future.
The services we provide professional services firms vary depending on the needs of your organization. We prepare annual tax filings for a number of professional services firms as well as for their owners, in addition to providing tax planning throughout the year. We can take responsibility for an audit of your organization, using our personalized approach to meet your specific audit needs. If an audit is not imperative, a review or compilation may be more appropriate, and we will approach these services in a very efficient and cost-effective manner. Our accounting solutions team provides a myriad of outsourced finance and accounting services to professional service firms, including bookkeeping, budgeting, month-end financial reporting, payroll services and preparation of year-end 1099s and 1096s. Our team can take responsibility for the management of these services, or can come into the organization to review and evaluate the processes in place and provide recommendations that will prove valuable for both the short-term and long-term goals of the organization.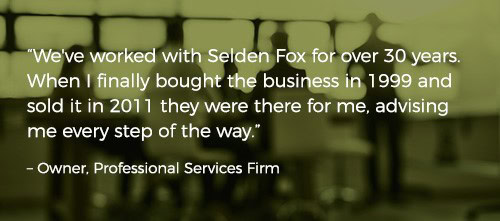 Given the high concentration of personnel-related costs for many professional service firms, there is often a variety of benefit plans in place to complement the compensation structure. Recognizing the necessity for larger retirement plans to be audited, we have extensive experience in conducting plan audits for a variety of plan types. As many of these plans are sponsored by our service-sector clients, we understand the unique features and specific tax and compliance issues present. This familiarity enables us to provide audit services in an efficient and cost-effective manner.